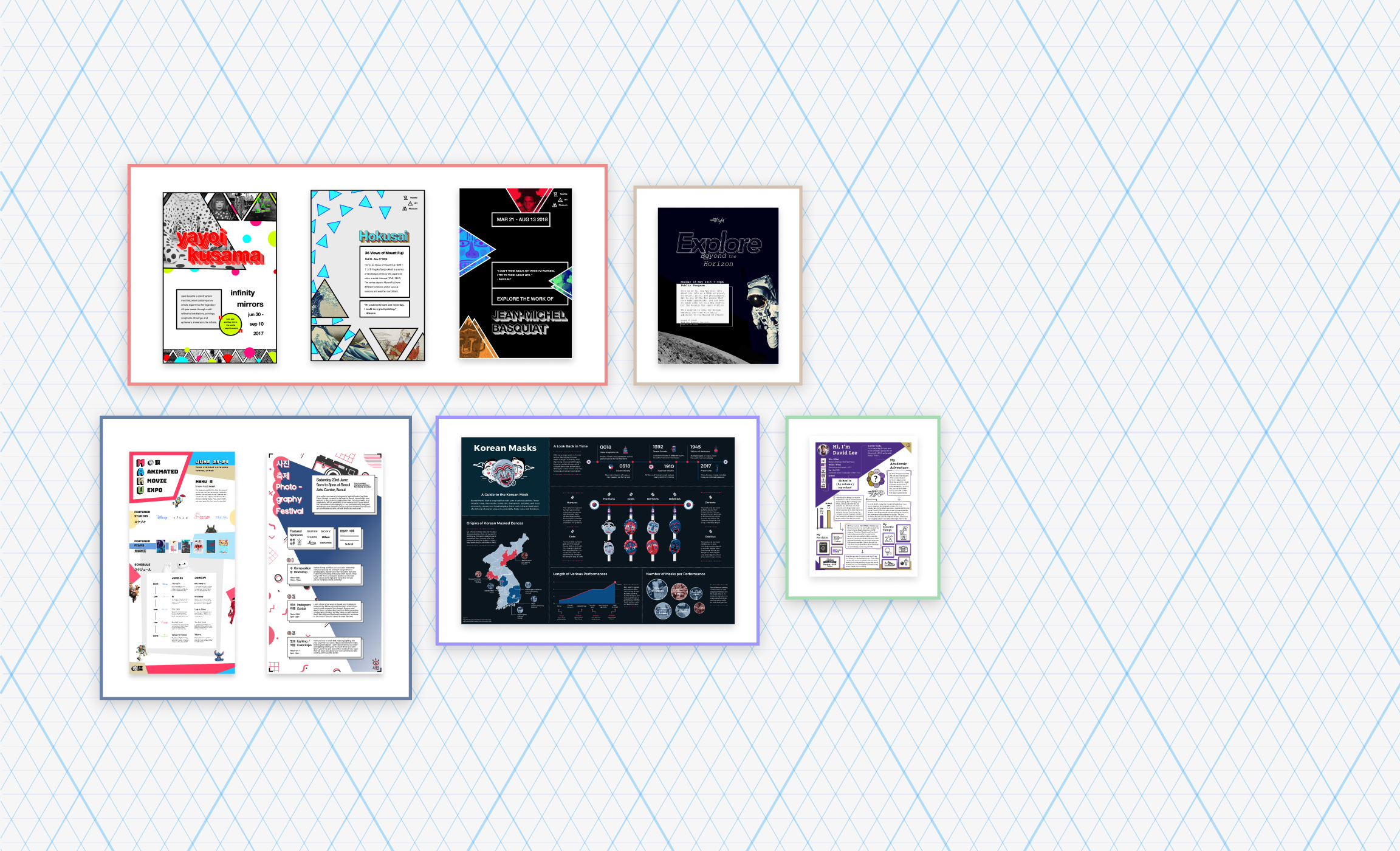 A few graphic design projects done for school and for self. Exploring and pushing the boundaries of my visual design skills while also being a testament to them.
A "Hyperbolic Time Chamber" for my skill growth in Illustrator, Photoshop, and XD.
Tools: Illustrator | Photoshop | XD/Figma
00

Seattle Art Museum Rebrand
A rebrand of the Seattle Art Museum. Goals of the project were to use VCD skills in composition, typography, and color, to visually convey 2-3 communication goals. My chosen communication goals are Diverse, Bold, and Provocative.
A collection of posters to further showcase the facets of Visual Communication Design (composition, typography, and color)
A couple infographics to showcase data visualizations in different ways. Both done for the iSchool, be it within or to get in.